GEERTRUIDENBERG  1951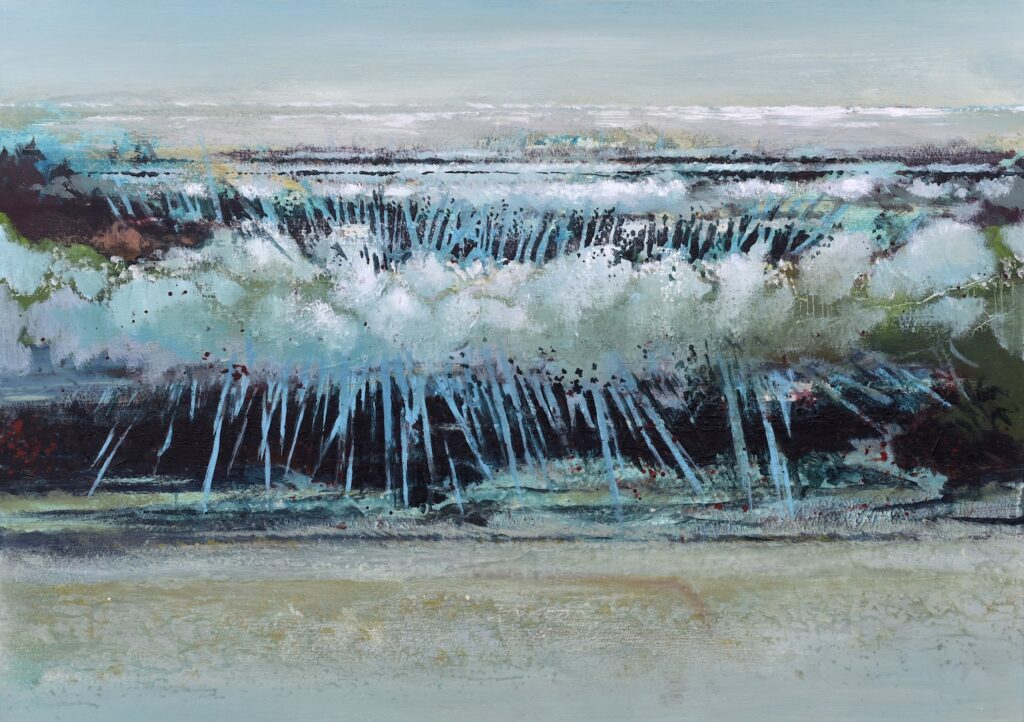 'NATURE TRAILS' 2018  085x120cm. Acryl on canvas.
   EDUCATION    
Academy for Industrial design, Eindhoven (NL)
Academy for Modern Art, Tilburg (NL)
    STUDY TRAVELS     
Italy
1982 – 2020
Spain
2008-2010-2018
Armenia, Koerdistan
1986
Russia
1990
Iceland
1992, 1995, 1998, 2000, 2001, 2005, 2008
Libya, Algeria, Niger
2003 – 2004
Poland, Bydgodsz
2006
Marokko
2008
United States (USA)
1971, 1981, 1987, 1998, 2002, 2011, 2016
Great-Britain, London, Devon, Wales
1985-2007-2011
Denmark
2009 – 2013
Egypt
1983 – 2003
Berlin, Leipzig, Dresden (D)
2015-2017
Study travel throughout the Deserts of U S A
2016
PAINTINGS
The Works of Mattie Schilders are owned by private, national and municipal Institutions. His Works are also included in diverse
Collections of numerous Companies.  Many Pieces have been commissioned, both in the Artist's home Country and Abroad.
All paintings are Acrylic painted on thick Canvas Panels.
SCHILDERIJEN (NL.)
Het werk van Mattie Schilders is in het bezit van diverse particuliere, rijks- en gemeentelijke instellingen. Tevens zijn er werken
opgenomen in diverse collecties van tal van bedrijven. Vele opdrachten, zijn uitgevoerd in binnen -en buitenland.
Alle schilderijen zijn uitgevoerd in acrylverf op linnen doek.